Tornado is a big name in the foosball world because it produces high-quality foosball tables and parts. One of the most famous table parts is exactly Tornado foosball table parts because they are made with one purpose and that is to improve the game. Today I want to share with you Tornado foosball replacement parts which you can use on other tables as well. But, be careful, not every part made by Tornado can fit on every table on the market so keep in mind to do your homework before purchasing the replacement part for your foosball table.
Tornado foosball table parts can be found everywhere and they produce almost every part you can replace on the table. Now, there are some parts you don't have to replace, but you can add to your foosball table. Foosball parts made by Tornado are the same quality as the original parts and if you own a Tornado foosball table, they will definitely fit like a glove. So, what are those Tornado foosball parts you can use to improve your foosball table? Let's check them out:
Tornado Foosball Players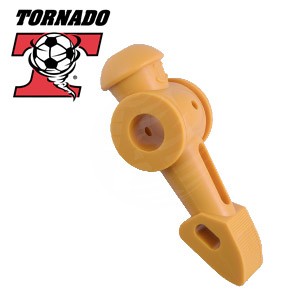 This is one of the most popular designs of the foosball players and it is also known as the robotic design. As you can see, the players are simplified and designed so they can control the ball in many ways. The problem with realistic players who looked like foosball men were their feet. The shape of the feet (which was pointed) could hit the ball in the different direction and that made the ball control really hard. Tornado players have specially designed foot which allows you to make difficult tricks and even pick up the ball with your player. That is the reason why those are the most popular Tornado foosball table parts and the most popular players overall.
Tornado ITSF Foosball Balls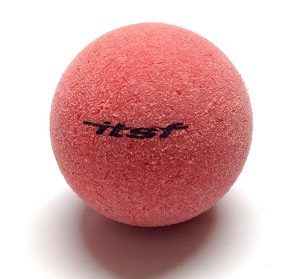 I know that technically foosball balls aren't parts, but that doesn't mean that they can't improve (or reduce) the quality of the game. This is the only (out of many Tornado foosball parts) which has the ITSF (International Table Soccer Federation) stamp on it because those balls are used in tournaments all over the world. They are more durable and they offer easier control than other ball types.
Tornado rods, bearings, and bumpers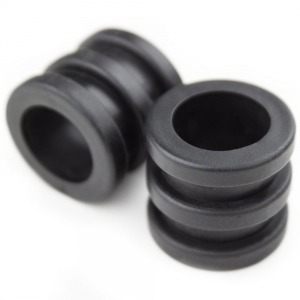 Everything you need for the rod to run smoothly is in this section. There are two main types of rods – the commercial grade rods and the home model rods. Like I have already mentioned, Tornado foosball parts can fit any Tornado table, but if you want to have the original rods on your table then you have to choose one depending on the table. Besides rod, Tornado offers handle made from wood and plastic and high-quality bearings.
Tornado Score Beads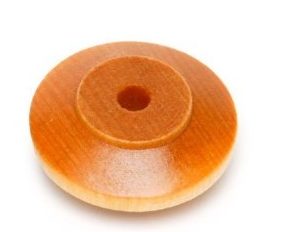 Score beads are one of Tornado foosball table parts which usually don't break, but it is better to be safe than sorry. Due to that, Tornado has made extra scoring beads you can buy in black and orange color. If the scoring bead is completely wrecked you don't have to worry because you can buy the entire scoring set made by Tornado.
Tornado Foosball Field And Cabinet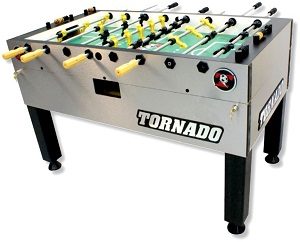 Even though their cabinets are extremely durable there are some parts you can buy to protect the cabinet. For example, you can buy protector slip or laminate for the wall of the table. The most common part used here is definitely their logo. You can buy it and glue it on the table or somewhere else. It is entirely up to you what will you do with it.