There are numerous foosball tables on the market and each one has a different foosball table part. Some tables are made with high quality materials and others don't so it is good to know parts of a foosball table made by different foosball brands because then you can always replace bad quality part with a good one, without replacing the entire table. What are foosball parts which can be replaced and what are the things you need to look out for during the entire process? Answers to those questions and everything you need to know about the parts you can find in the article below.
Foosball Players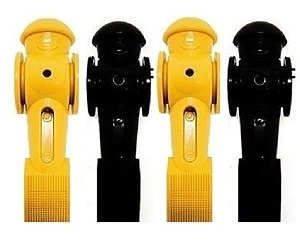 Foosball players are the most commonly replaced foosball parts. Their design has changed a lot through the history and today they are mostly made to provide you the ultimate ball control. The traditional foosball players had realistic human design and round feet which caused the ball to roll all over the field. Today's foosball players have robotic design with one rectangular, cross section foot which allows great ball control.
Foosball Rods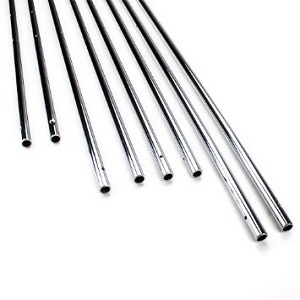 Foosball rods will make your game slower or faster and you will feel that. There are two basic types of steel rods – hollow and solid. Hollow rods are foosball parts that will allow you to play faster game (easier to move because they are lighter). Solid rods are heavier and they are better for foosers who like to rely on their skill more than on the fast pace. If you want good foosball tables then absolutely don't buy a table with plastic rods. The only options you can accept are the rods made from steel.
Foosball Handles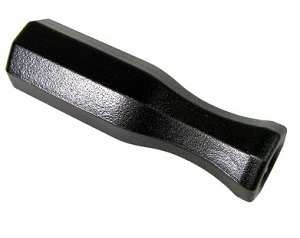 Other important parts of a foosball table are handles. You control the rods, which are controlling the players, which are controlling the ball, with handles. The best handles are rubber and wooden, but without any shiny finish on it which can make them smooth and slippery. Plastic handles are OK, if they aren't smooth. There are plastic handles with no-grip feature on them today on the market which is also a good option.
Foosball Bearings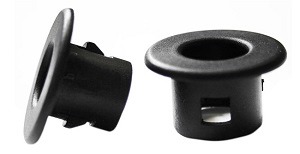 Foosball bearings are in the middle of the table and the rods. Yes, they are a tampon zone between the rods and the table and a high-quality bearing will lower the friction when you are using the rods. The quality foosball bearings are foosball parts which can extend the life of your foosball table without you noticing.
Foosball Bumpers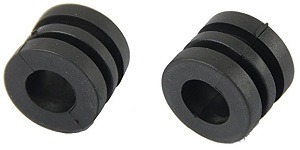 Foosball bumpers are also a tampon zone, but between the player and the wall. They are placed on the rod near the players and they are made from hard rubber. The low quality foosball tables have this foosball part made as a spring which is not a good solution because springs aren't durable as the rubber.
Scoring System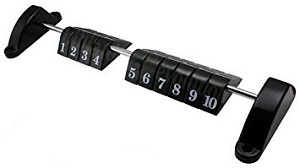 The easiest way to keep the score is with 2 scoring systems, each above one goal. The most common design is the scoring beans and when you score, you have to slide the bean on the other side.
Foosball Pins And Pin Punch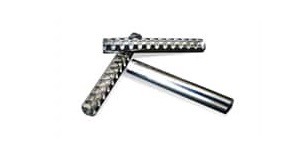 Those aren't ordinary parts of a foosball table, but they are mandatory. Pins are used to fix players and handles and pin punch is additional part used so you can easily fix the pin to the player or the handle. If you want to replace your broken foosball player, these parts will help you.
Foosball Balls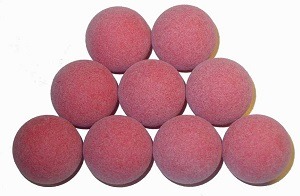 Balls aren't typical foosball part, but they are extremely important. You can't play foosball without a ball. Since there are different game styles or types of players, there are different types of balls as well. Each ball has its pros and cons but there is one fact – light plastic balls (like ping pong balls) aren't shouldn't be a part of any foosball table.